Beatrice Larkin
Woven Textile Designer
3 November 2020
Creativity & Design
Timeless Design
Beatrice Larkin designs the most gorgeous woven fabrics, characterised by her inky line drawings & broken geometrics. She works with a mill in Lancashire, England, to weave textiles made from the finest merino yarn. These are then sold as throws, cushions and fabric by the metre. Beatrice sells online, to retailers such as Heal's, MADE.com and the Tate, and to interior designers such as Studio Ashby and Conran and Partners.
Beatrice's Links
Inspiration
The Weave Shed A resource Beatrice recommends for anyone interested in weaving. "It's a whole world of weaving on a website. It's quite niche but, you know, if anyone's into their weaving…"
Beatrice's Hand-Drawn Wovens
These designs begin their life as hand-drawn doodles and sketches and mature into luxurious woven fabrics.Listen to the full episode to hear how this transformation takes place.
In the meantime, browse Beatrice's monochrome collection of woven delights…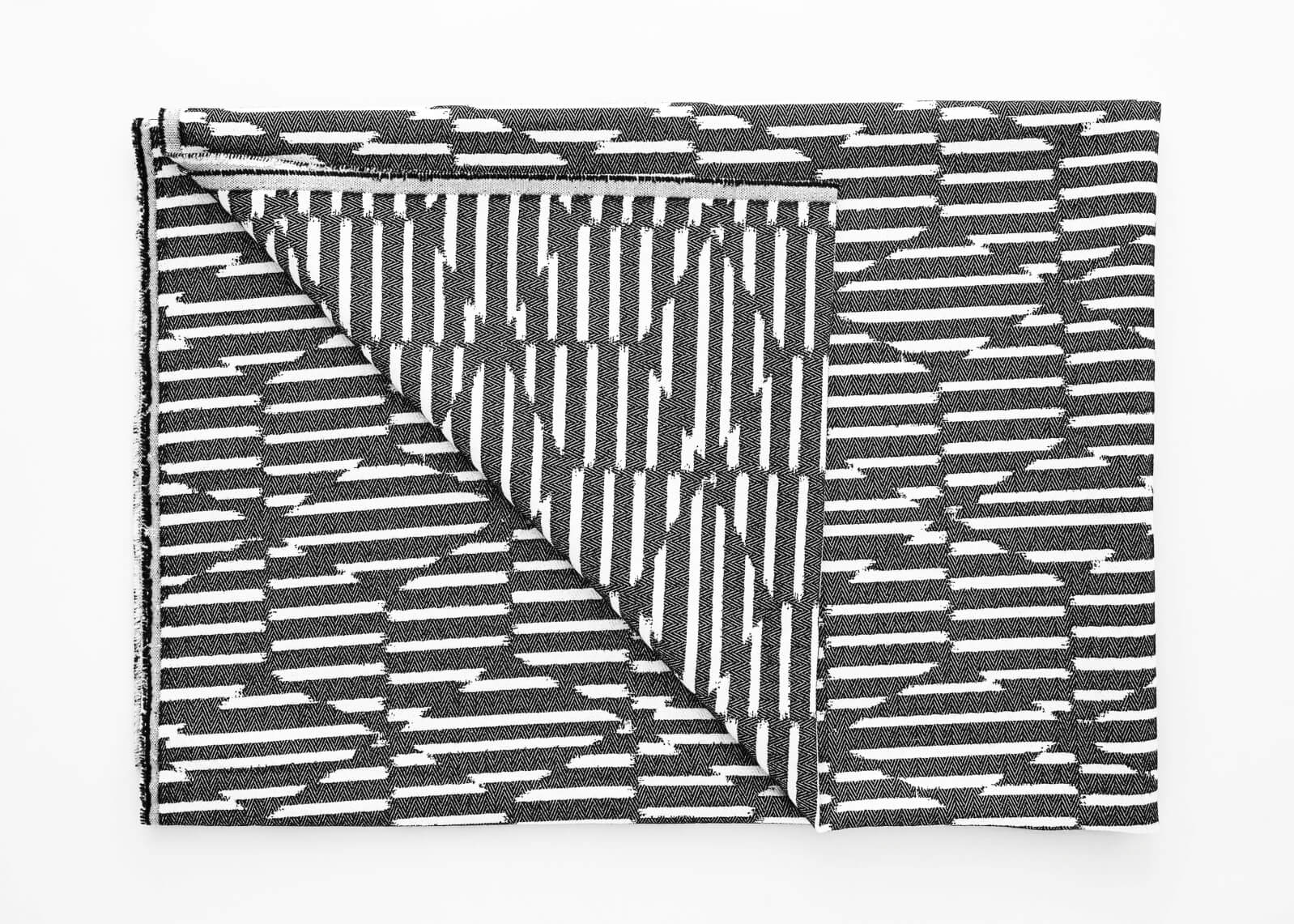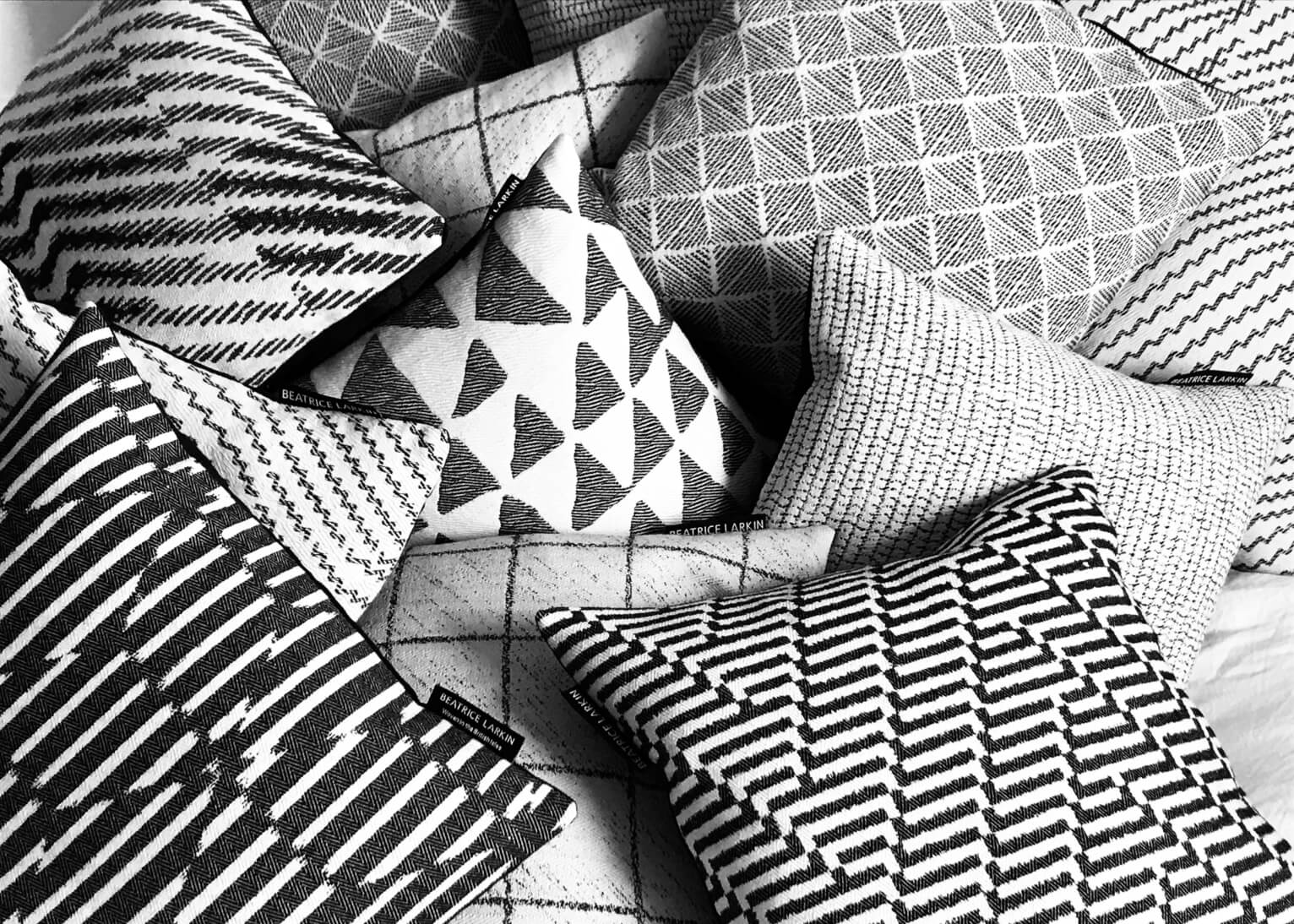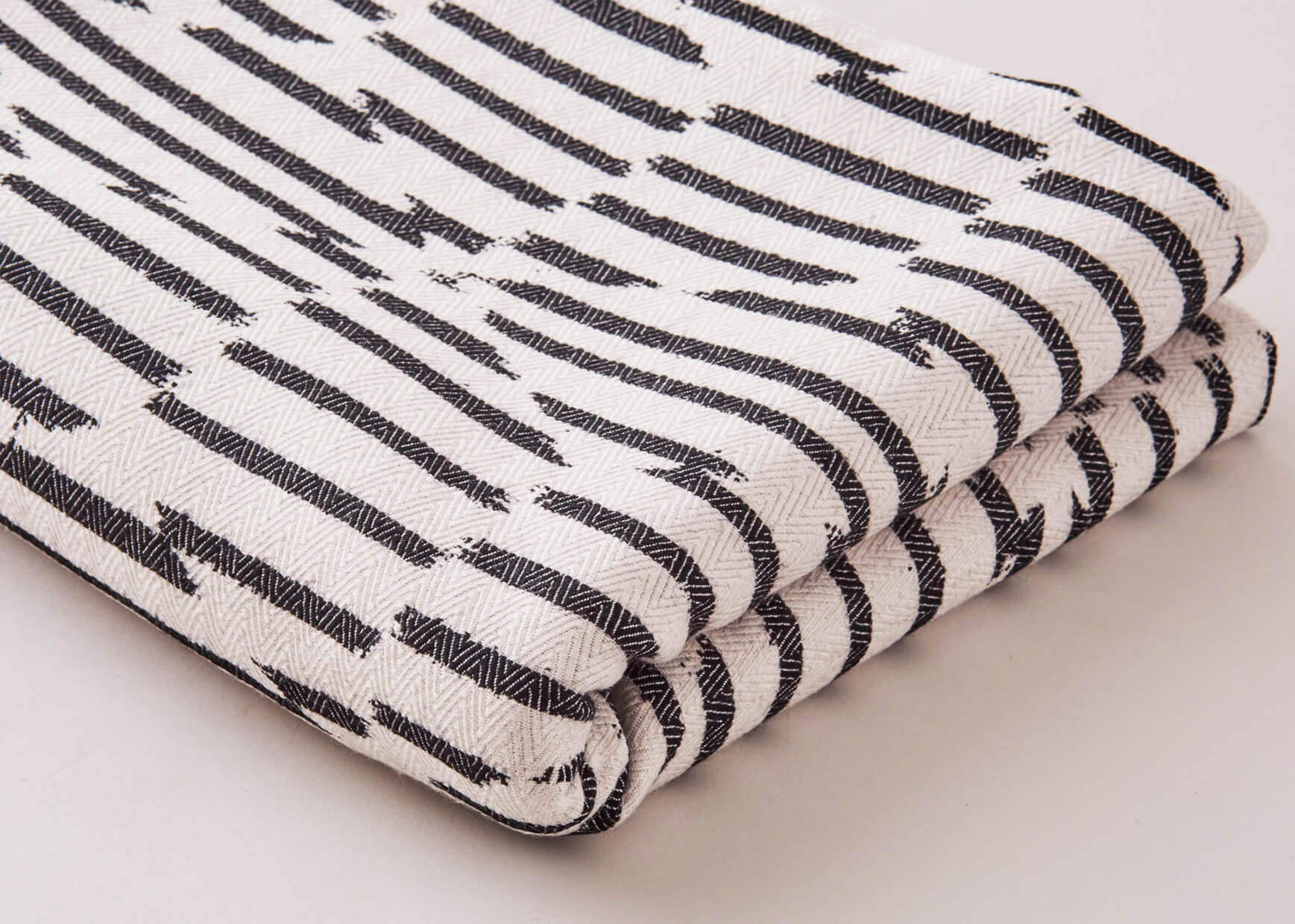 A pattern which looks like it has just been created has a life to it. I make sure that initial sketch is still visible in the finished fabric. I love lines that don't quite meet, an ink blotch, a blurred and broken geometric.
Sustainability & Production
Beatrice has carefully considered the journey her woven textiles take. She works with British mills and her textiles are designed and made in the UK. She uses wool, which is one of the most sustainable, renewable fibres. And quality matters. Her products are beautiful heirloom pieces, made to last and be enjoyed for many years to come. Beatrice has been looking into working with recycled cotton to produce a fabric more suitable for upholstery.
And here's a visual tour of Beatrice's design process and creative world…
When I tell people I'm a weaver or woven textile designer, they sometimes say, oh, that's pretty niche. That can't be that popular these days. And you just think, well, you know, every fabric you wear, sit on, that's all around you is either knitted or woven and someone's got to design it.
Alexandria's Note on Sustainability
It's up to all of us to work harder and minimise our environmental impact. If you're in any doubt about the reality of climate change and its impact on our world, David Attenborough's latest film A Life On Our Planet really brings home the urgency.
So, if you want to be a product designer and bring your beautiful products into the world, make sure you consider the impact of your production process and materials. Let's take the long view and work together to make our world a better, more tolerant, more sustainable home for us and for future generations.